Community Profile

This journal should be viewed with discretion.
Free Account
Created on 2012-05-06 03:23:20 (#1614542), last updated 2012-05-06 (280 weeks ago)
64 comments received
2 Journal Entries, 3 Tags, 0 Memories, 1 Icon

About
| | |
| --- | --- |
| Name: | RP Love Circle |
| | |
| | |
| Membership: | Open |
| Posting Access: | Select Members, Moderated |
| | |

Mini Bio
RP
LOVE
CIRCLE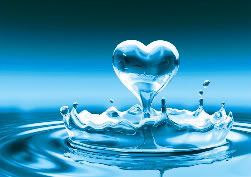 Unlike the hate meme this community is dedicated to only spreading some love around the RP world.
There are more than enough communities about hate.
So let's have a community that is all about Love.




This community will act much like some others like it. There will be one to four post a month posted by the moderator with different sections.
Game Love, Player Love, Canon Love, MEME love, canonmate love
& a thread report area.






1) Like it is stated this is a LOVE ONLY COMMUNITY. There will be no posting hate related things at all, if it's learned there is something hate based posted it will be deleted. There is no arguing with this. The only thing that will be over looked will be (-1) in there is no comment. Though doing so will still make you look like a jerk that isn't our problem.

2) If we are posting one of our posts for the month please, please refrain from tagging them until we are done setting up the groups.

3) No screen capping private entries or plurks! If it's F-locked just don't do it, this relates back to the no wank rule.

4)

Have fun with this!

It's meant to help boost people's spirits and to make RP not serious business anymore! It's meant to be fun not terrifying~!



OTHER NOTES


If you have suggestions for sections or other things or even questions feel free to contact the moderator of this community! We're here to help as well guys~!


Administrators

Members (3):

Subscribers (3):

Linking
To link to this user, copy this code:
On Dreamwidth:
Elsewhere: